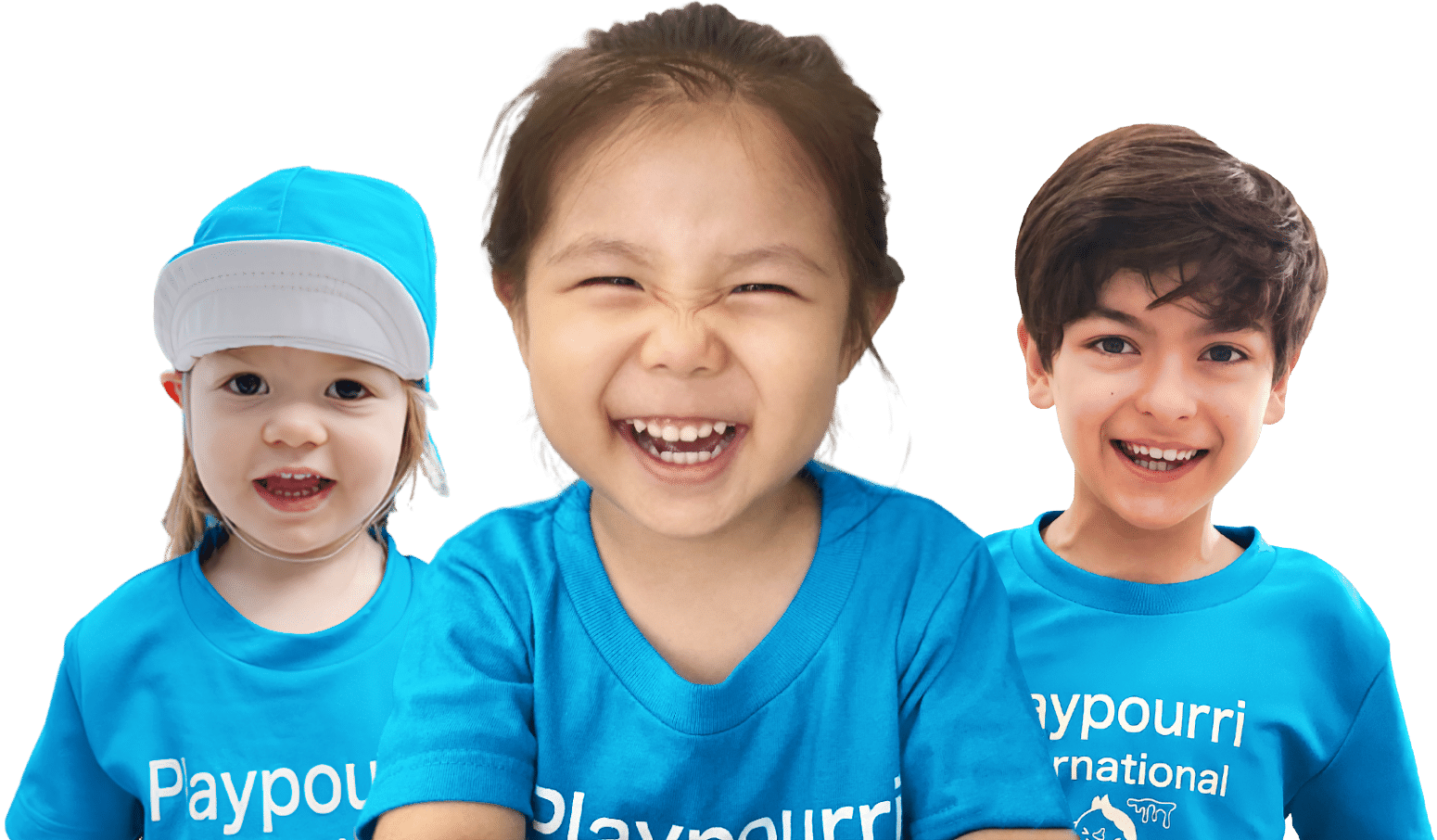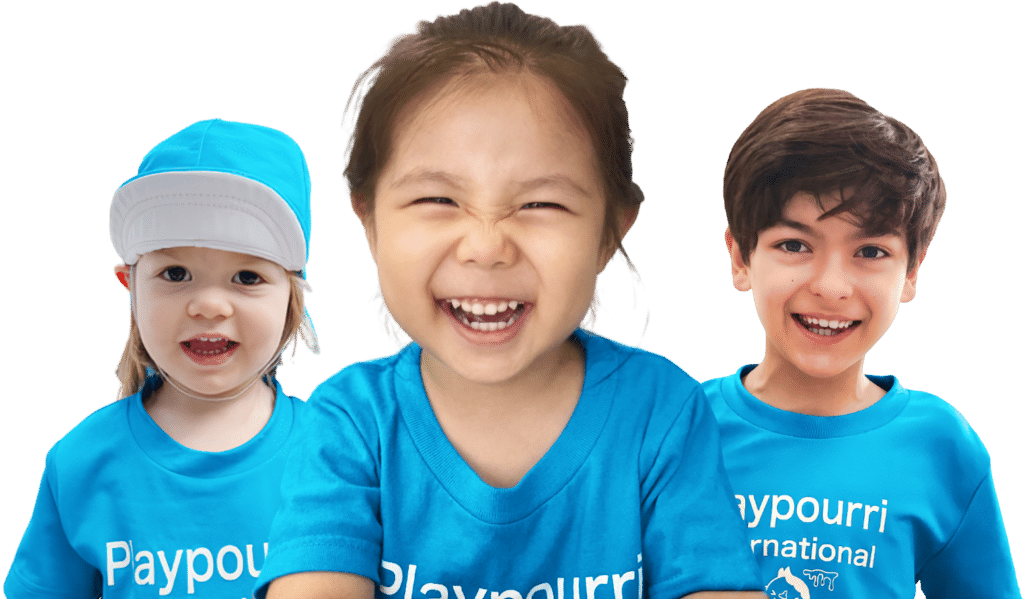 We Support Your Family With Diverse,
High-Quality Educational Programs
Child Care Center, Chikusa-Ku, Nagoya, Preschool & Kindergarten to Grade 2
A Warm Welcome To The Mini United Nations
Everyone feels at home in our diverse, friendly community. A play-based program that follows international standards keeps your child engaged through world-class early education. When you have friends from all over the world, your life is richer.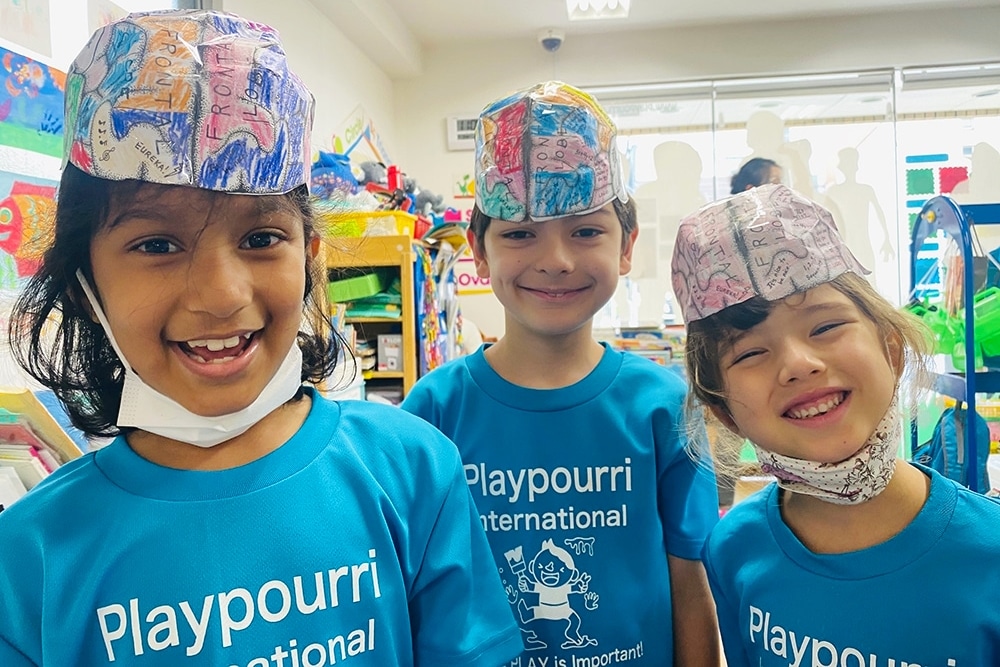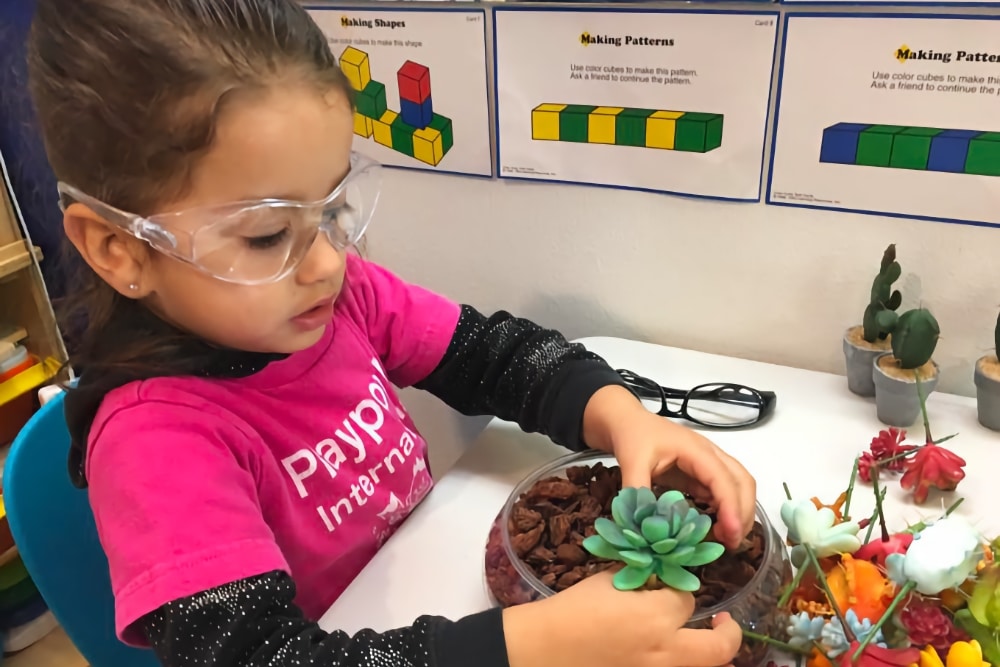 Kindergarten-Ready Anywhere In The World
With high-quality learning experiences and expert care, expat families feel assured that their children stay on track with peers in their home country and local families benefit from an international-standard start.
Blended Curriculums For International Standards
Combining the best programs from the USA, UK, and Australia ensures a well-rounded, whole-child approach for your little one's development. Engaging play and age-appropriate STEAM activities instill a love of learning that will serve them throughout life and their travels.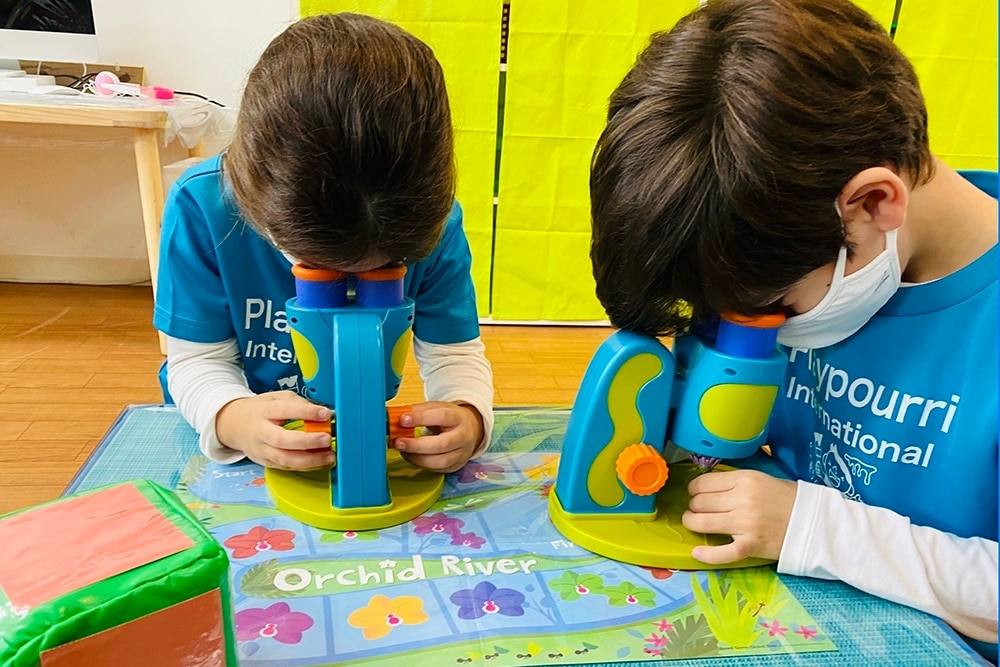 Flexibility That Suits You!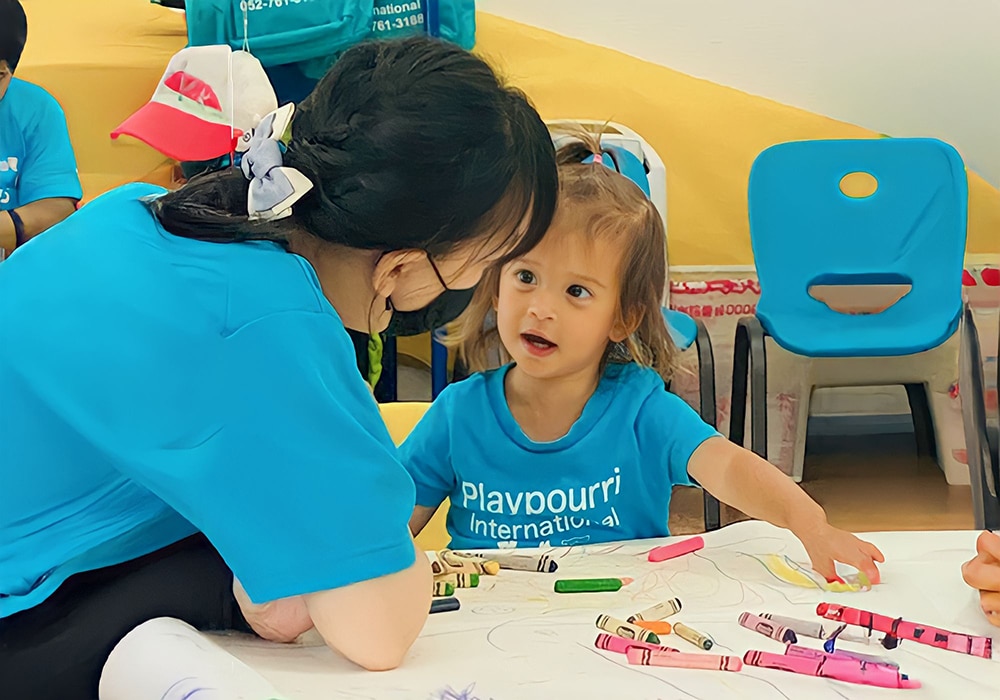 Expert Care From Qualified Teachers
An experienced Director with over 30 years in education guides passionate and qualified teachers through tailored lessons to help your child investigate, explore, and discover learning experiences that support their intellectual and social growth.
Small Classes Mean Individualized Attention
Your child thrives in a small school licensed for just 30 children, with class sizes ranging from 3 to 10. In familiar groups, teachers have time to dedicate to each child, to offer nurturing care that allows their individuality and creativity to shine.
Classroom

State required
teacher-to-student ratio

Our ratios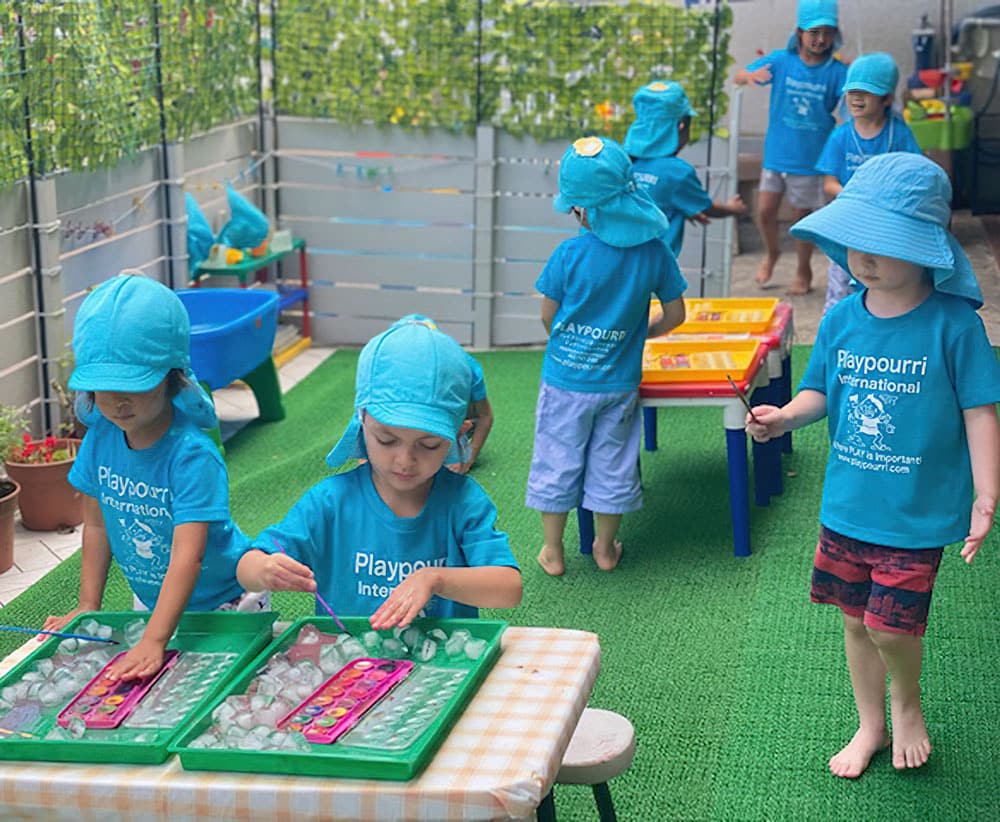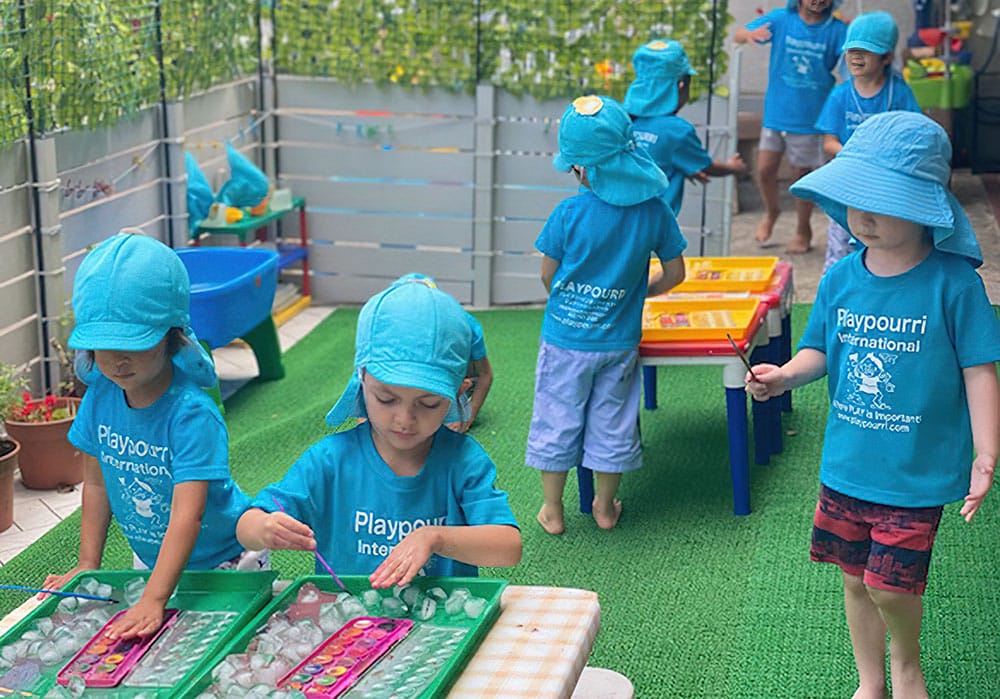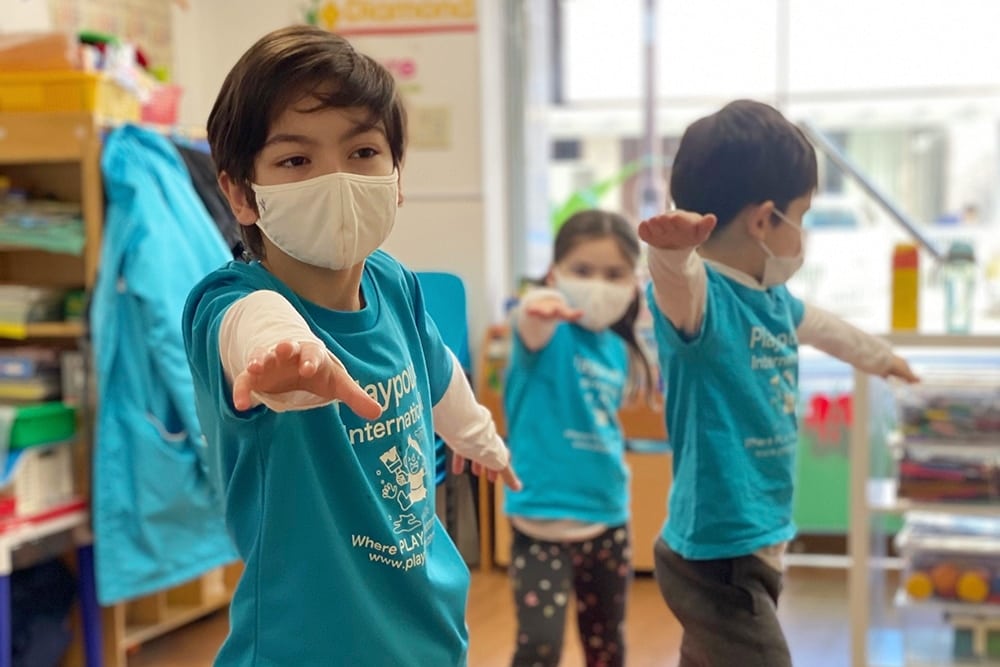 Yoga, Mindfulness, & More For Social-Emotional Development
Your child's dedicated teachers use yoga, mindfulness, and trusted Love & Logic© techniques to encourage their social-emotional skills, including independence and a growth mindset. Get the support you need with
additional courses
for parents.
Visiting Nagoya Short-Term?
Take Advantage Of Our Hometown Mama Program, Kids Club,Saturday School, & Art & Soccer Classes
Daily Outdoor Play For Fresh Air & Exercise
Your child enjoys time outdoors every day to get them moving, building crucial muscle groups, and practicing gross motor skills. They have fun with their friends while taking in the fresh air and sunshine as they grow strong and healthy.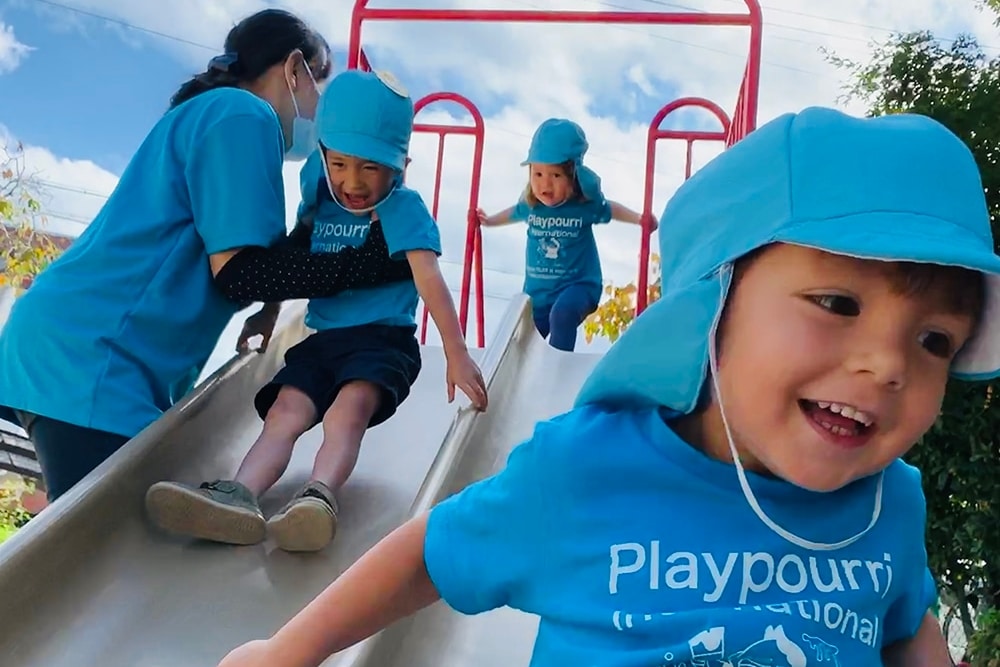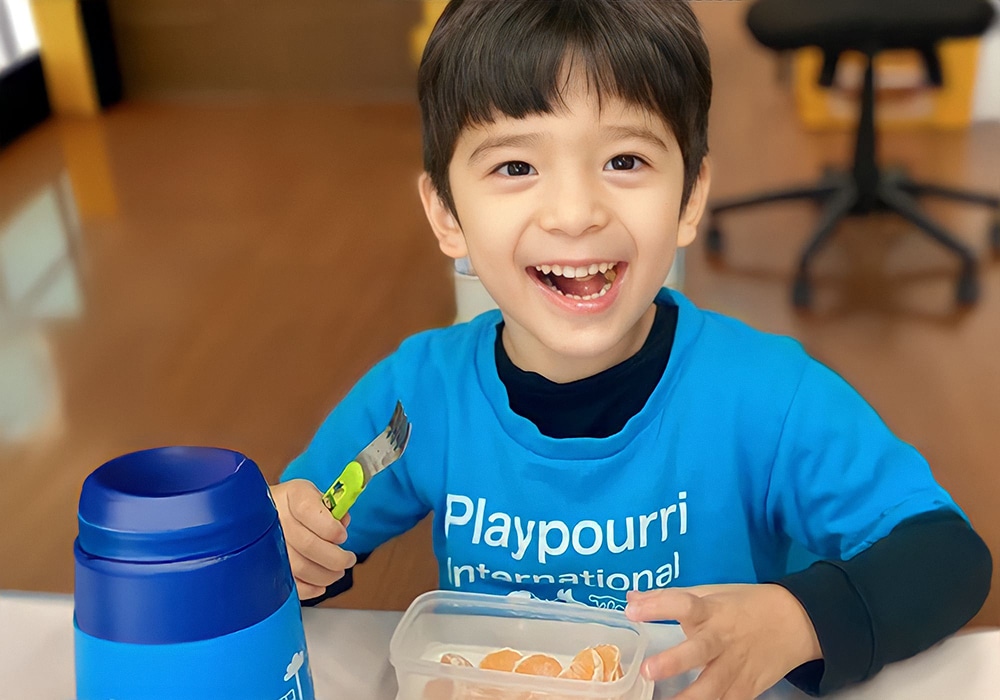 Tasty Lunches Encourage Enthusiastic Eaters Now
Children under 1 and those with dietary restrictions bring their own lunch. Others receive, for a small fee, a catered, allergen-free lunch program. Delicious, nutritious meals transform even the fussiest eaters into adventurous samplers who love to try new dishes.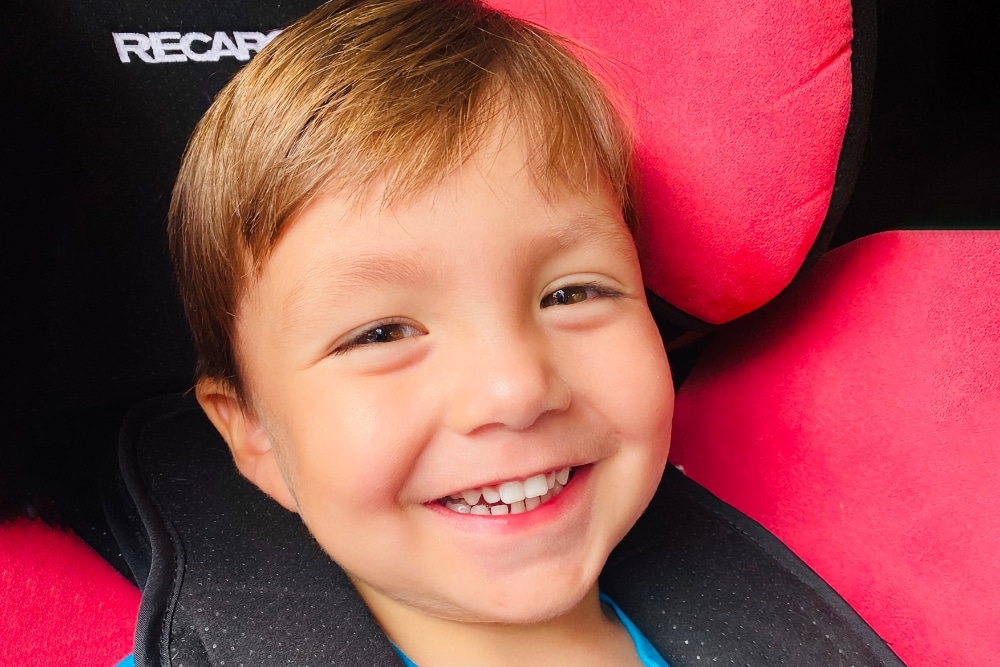 A Shuttle Service Delivers Them From Door-To-Door
Take advantage of a convenient shuttle service that transports your child to and from care in harnessed safety. Shuttles are available for any children older than 12 months in the PRE+ course.*
*Covid restrictions currently apply
Regular Communication So You're Always In The Know
A convenient, easy-to-use app makes home-school communication a breeze. Stay on track with your child's progress and be in touch with all the updates; message their teacher. You feel connected and up to date with open communication and handy features: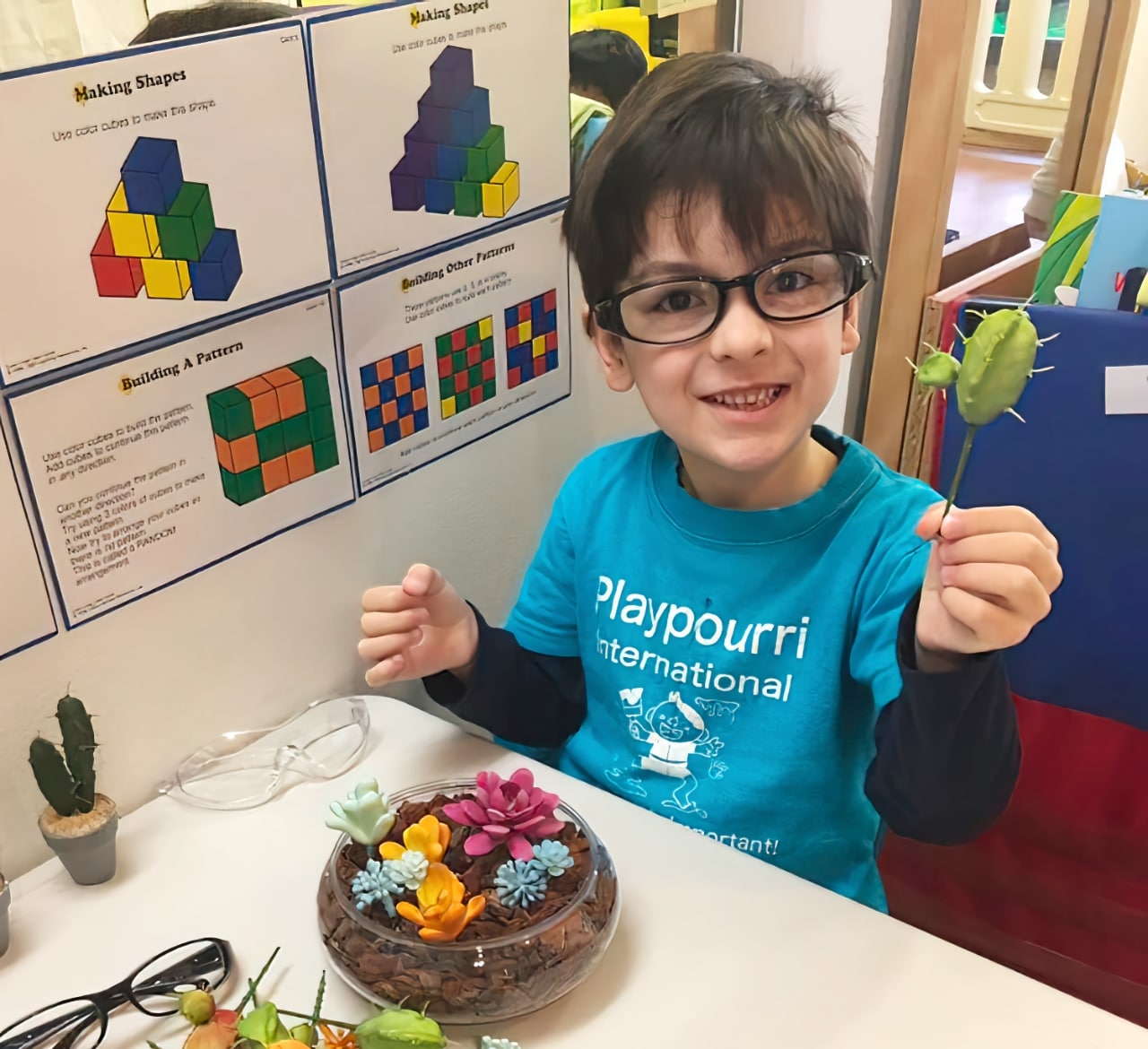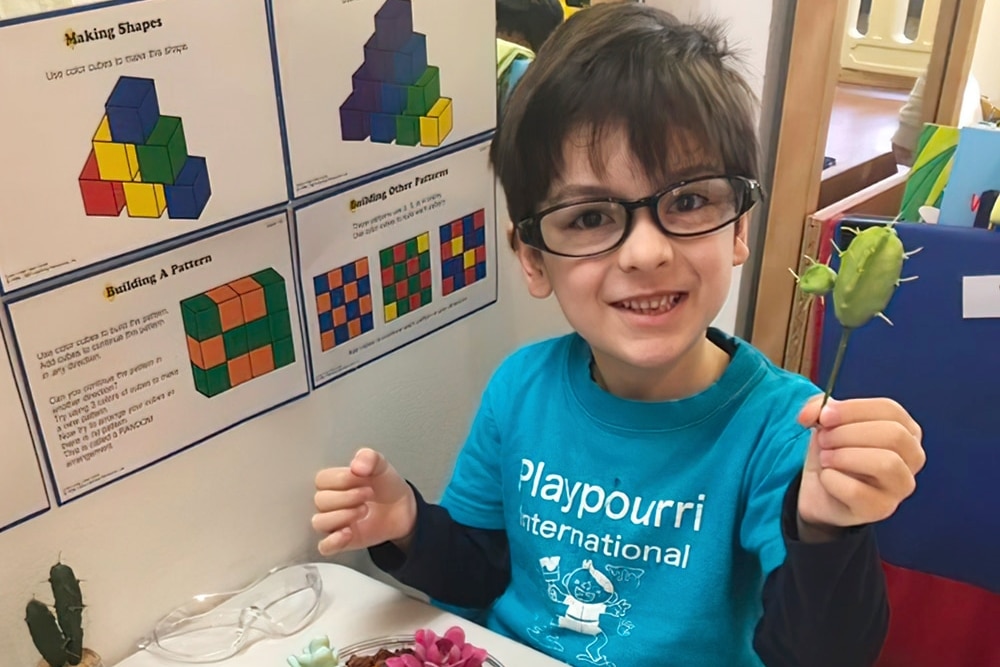 How We Keep Your Family Safe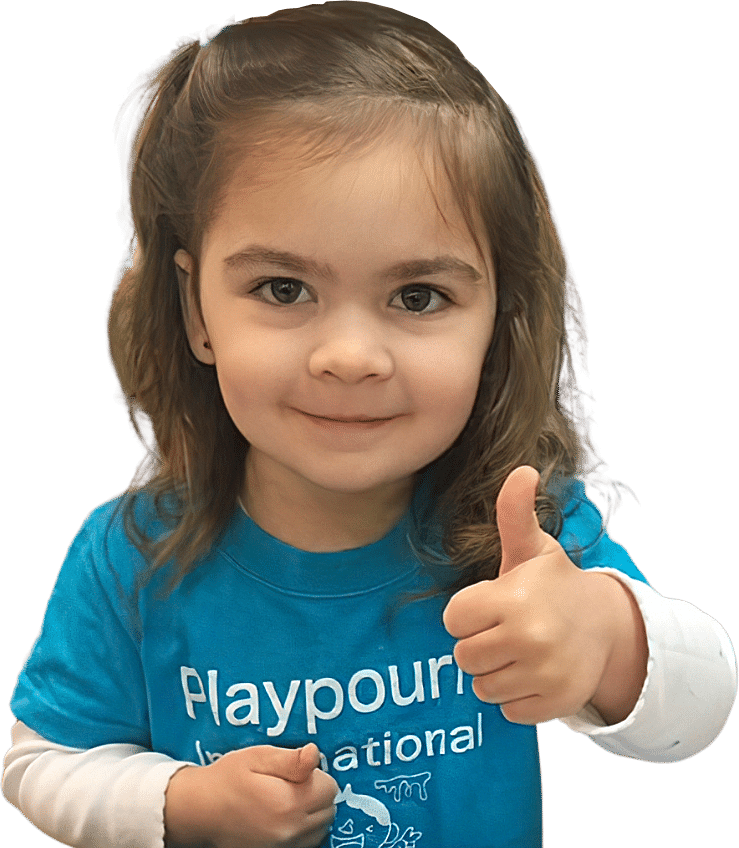 Hear What Parents Have To Say...
"The teachers are very professional and the school is opened to the local community"
This is an awesome school!!! The teachers are very professional and the school is opened to the local community. Their monthly library is a great opportunity to know how good they are. Both my son and I are so happy to know this school is near us 🙂
- Miwa Murata
"Incredible place for our toddler, where he can learn by playing, and find love & security anytime he wants or needs."
The activities are so diverses that he s learning an impressive things from bugs to emotions, computers, sciences, or daily life! Thanks for creating and managing such an amazing pre school!
- Gwenaelle Gallea
"I recommend Playpourri and Rowena to foreigners and Japanese!!!"
All the teachers were warm and welcoming but as a mum I especially appreciated the lesson planning, money well spent! I recommend Playpourri and Rowena to foreigners and Japanese alike. Second to none, thank you so much Rowena and team for making our time there so wonderful. The kids and I keep track through f/b, love the fun food snacks.
- Vanessa Brown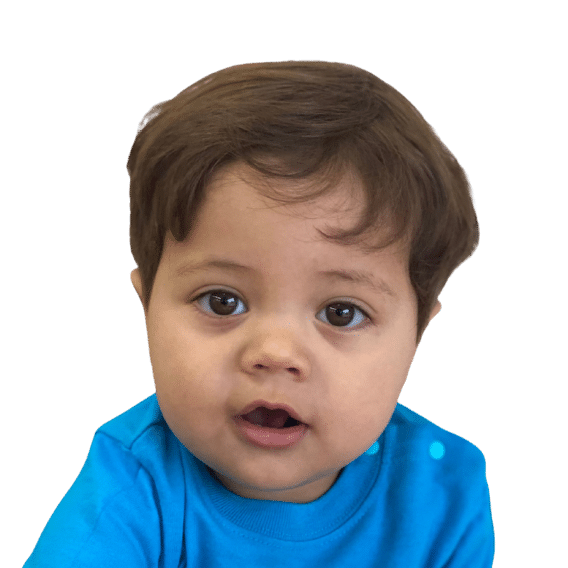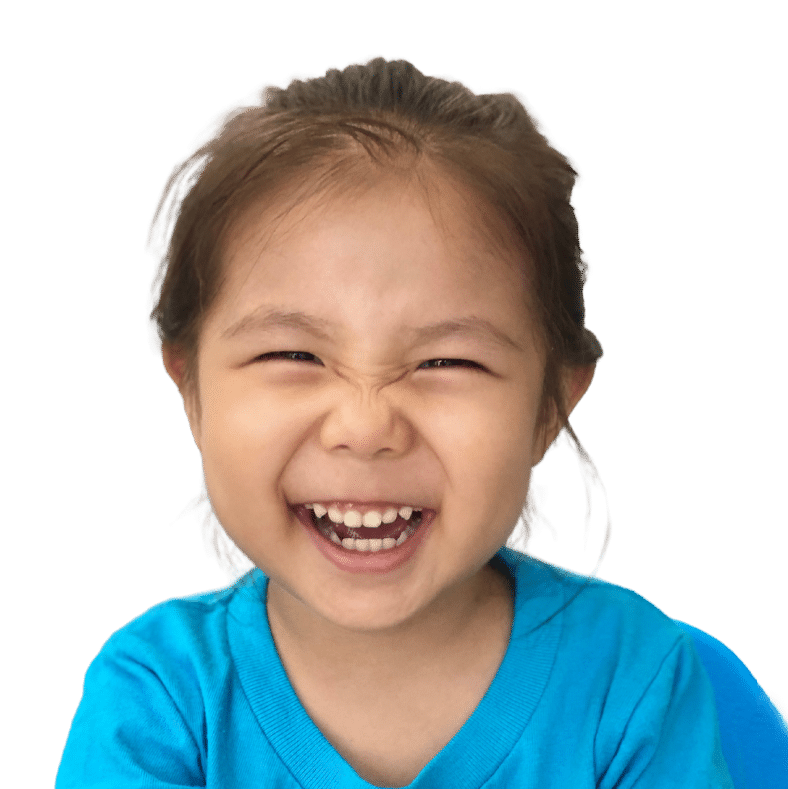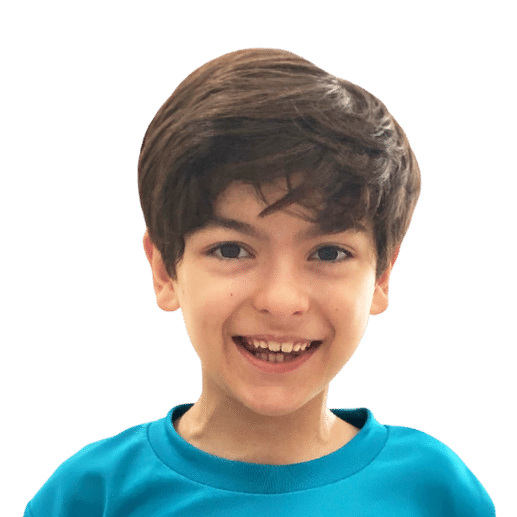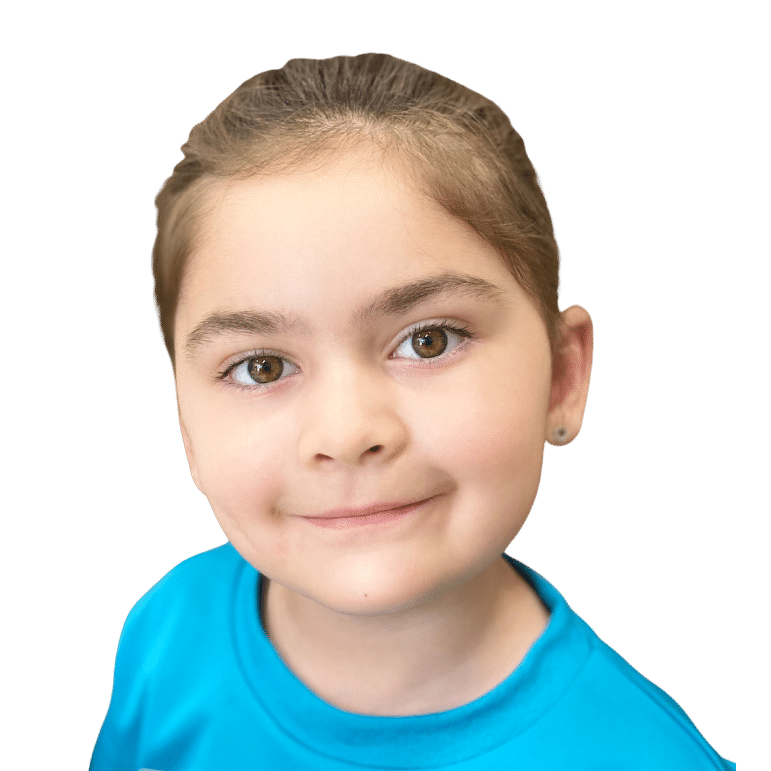 Before & After School Care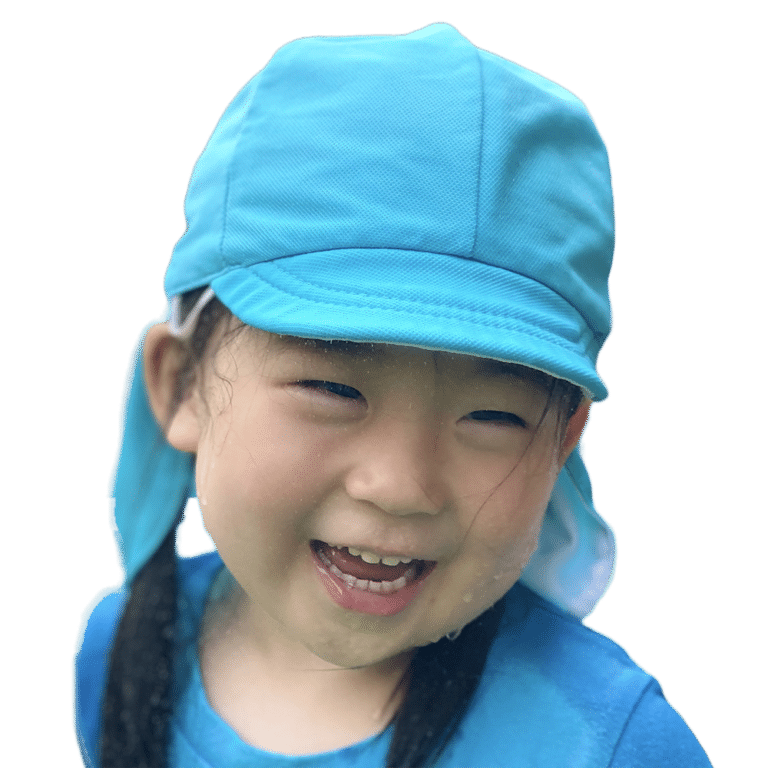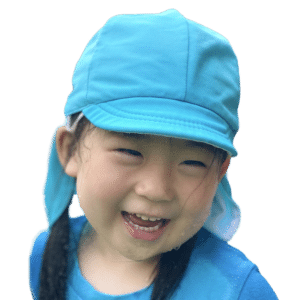 PPI Members - All Ages / Non PPI Members 3 Years+